Born in Portugal, SAHOCO emerged as a response to the growing demand in the women's clothing market for exclusive, sensual and elegant pieces of clothing. The brand represents a sophisticated lifestyle and is assumed to be synonymous with glamour, color, sensuality and irreverence.
Focused on evolution and always looking for innovation and modernity, it follows the latest trends in innovation in design, raw materials, shaping and production. Versatility is visible in the collections, which incorporate both glamorous and exuberant pieces, but also relaxed and casual. The result is collections that are current, and allow modern women to demonstrate their personality and individuality in their daily lives.
SAHOCO has almost 10 years of history and is strongly present in multi-branding stores all over the country. Focused on internationalisation, it is present in Spain and it has several points of sale in European cities.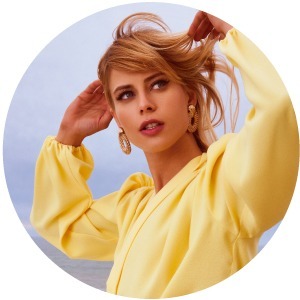 Surprising, feminine, glamorous and sophisticated, SAHOCO is one of the clothing brands Portuguese women desire the most that, offers the market, the attitude of a woman who knows the power that fashion has over her.